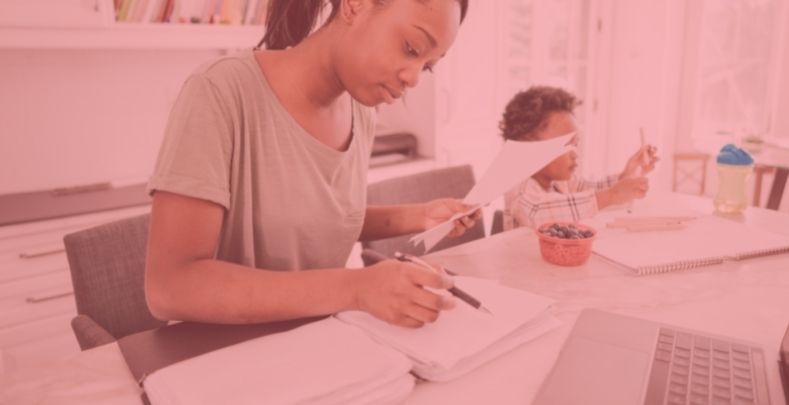 Blog
Employee Experience
How to prepare for your next quarterly review with your boss
We're big fans of the quarterly review here at Weekly10. We all know that annual appraisals aren't effective at helping us grow and improve our performance. The quarterly review packs a hefty punch when it comes to develop new skills. And getting better our jobs. Especially as part of a continuous approach to performance management. With proper preparation, quarterly reviews will improve our future career opportunities, help us achieve our goals, and strengthen ties with our managers and colleagues.
Why a quarterly review is better than an annual review
Annual reviews are only effective if they're supported by elements such as frequent employee check-ins, 1:1 meetings with your manager and regular goal reviews throughout the year. But if your annual review has little impact on your own development, motivation and performance, then you aren't alone. More than 80% of employees see little direct benefit from a standalone annual review.
One big reason for this is the fact that annual is far too infrequent and untimely. And when feedback is given infrequently and in an untimely way, it's almost impossible for it to impact how you work and how you grow. Quarterly ramps up that frequency which helps make things more meaningful. But again, on its own, a quarterly cycle of performance reviews is unlikely to be enough.
That's because performance feedback and development need to be an ongoing process. Your manager needs to use other tools to communicate with you at the right time about how they can support you and help you be even better.
Quarterly review preparation
Whether you're currently sitting down quarterly with your manager or looking to convince them to, simply running a review session is never going to be enough.
A great quarterly review hinges on a few basic points:
They're one part of the continuous performance puzzle.
They must be run quarterly.
They should be supported by employee check-ins & 1:1s (or similar).
They should be primarily future-focussed.
They should be a conversation, not a one-way affair with your manager talking at you.
They should be highly collaborative.
As an employee, you have an active role to play in ensuring your review sessions are a success. Before, during, and after the review meeting, there are things you can do to ensure you get the most out of your quarterly reviews.
How to prepare for your next quarterly review
So, what quarterly review preparation steps can you take to ensure your next one is a worthwhile endeavour?
Here are a few top tips on how you can better prepare to improve your quarterly reviews:
1. Get on the right cadence
The first thing any and every employee should do is speak to their manager if they're not finding their current review process all that helpful. Gallup estimates somewhere around 60% of businesses around the globe are still running the old annual survey as the only tool for performance management and development.
So if that's you, and you're not happy about the support it offers you, know that you're in the majority and your concerns are totally justified.
Obviously, this may need to be a delicately handled matter. But be open and honest with your manager. Tell them you want to get more out of your quarterly review and that you are prepared to develop to better help them and the business. Suggest to them the idea of 'continuous performance management'. Show them this article, or this one to better help them understand. Then come up with a plan of what will work for everyone and get the ball rolling.

2. Think about recent successes as you prepare for your quarterly review
Now shouting about successes should be something you're doing regularly as part of an employee check-in or during 1:1s. But, it's always good to review your recent big wins and make them a point of discussion in your reviews. Why?
Because it's a great way to settle those pesky pre-review nerves (which are totally normal by the way). And your successes not only remind your manager about all the great work you've been up to. But they also act as a guide to see how you've been developing lately and where to focus next.
3. Also think about your blockers
Great reviews are all about development. Sitting down with your manager, reviewing what you've been up to, and working out what the short term (and perhaps long term) future holds. One of the best inspirations for how and where you could develop is in the challenges, blockers, and struggles you've had over recent months.
When it comes to quarterly review preparation, reviewing your challenges is a must. It's human nature to try and hide our challenges, but this is counter-productive. Remember, nobody's perfect. Don't forget, your manager's there to help you overcome challenges, learn new skills, and be successful. Their job is made near impossible if they don't have a good understanding of your blockers and challenges.
Focus on where scenarios haven't gone to plan. Think about why that may have been and consider what solutions might make success more likely next time. Then work out where those solutions need to come from and ask your manager to help you with them.
4. Complete a quick goal review
Hopefully you're already using some form of goal-setting, whether that's personal development goals or more work-orientated project ones. If you're not, then change this top tip from 'Complete a quick goal review' to read 'Start setting goals'. Goal-setting is a vital part of employee development so speak to your manager about starting.
If you're already setting goals, a short goal review prior to the meeting is a really sensible step to take.
Go into your review knowing where things are at for you from a development point of view and in terms of your key work targets. You'll be far more confident when talking about your current performance, development and how you'd like those to change.
5. Think about some new goals
Any good review session should see you and your manager discuss goals for the upcoming three months – and any longer-term goals related to your own development especially.
Good to get a head start then and come prepared with a few ideas, particularly when it comes to your development goals.
If you've invested the time to look at your recent challenges and performance, then pulling together some valid and achievable development targets should be pretty simple. But don't worry if you're struggling, work on what you can and then discuss with your manager during the review to get their insight.
6. Make sure you jot down any questions you want to ask
A great quarterly review should be all about you. When it comes to quarterly review preparation, make sure you focus on what matters to you.
So, if there are things that you want to discuss or questions you need to ask, make sure to write them down. Human memory is a fickle friend and can often desert us at the wrong moment.
It's advisable to have a question or two lined up for your manager to show that you've put some good thought into your prep for the meeting.
Don't be afraid to go off-piste with your questions. Providing it's relevant to work and something that matters to you, it's fair game to ask.
7. Get ready to receive feedback
Even if you've been smashing it out of the park at work lately, the chances are your manager will have some constructive feedback for you. No one's perfect and there's always room to grow, right? Well, research shows many of us don't love receiving critical feedback in face-to-face situations, particularly if the feedback comes as a surprise. And some of us have awful poker faces.
It's advisable to therefore go into any review scenario ready to hear some critical feedback. Remember this isn't some personal attack or feedback to be taken as an insult. It's simply your manager doing their job and helping you to become even better.
8. Relax and look forward to your review
Remember, your quarterly review is all about you and your development. It should be a conversation you look forward to, not something to fear. Even during times when it feels more things have been going wrong than right, a review offers an opportunity to have an open and honest discussion around that. And to get some advice and ask for support.
Your manager would far rather help you and see you flourish than struggle in silence and ultimately fail. So, head into your next review with a sense of purpose, knowing what you'd like to get out of it. Take a deep breath, relax, and enjoy.
Get more from our latest best practice guide: How to have more effective performance conversations. Download your copy below 👇